Brian Robau is a Cuban American award-winning director, born and raised in Miami, Florida. In 2014, Brian moved to Southern California where he is finishing his M.F.A. in Directing at Chapman University. In 2016, he was fortunate enough to win the Student Academy Award for his intermediate film, It's Just a Gun. He is passionate about exploring the human condition through stories that have an added layer of social consciousness. Brian is currently working on post production for his thesis film, Esta es tu Cuba.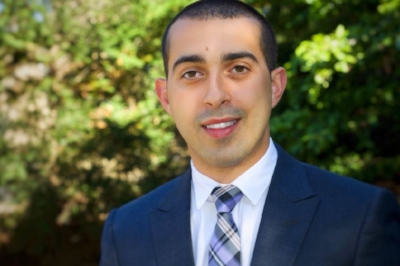 Born and raised in the San Francisco Bay Area, John is wrapping up a dual MBA and MFA Film & TV Producing Degree at Chapman University's Dodge College. "It's Just a Gun" was his intermediate film and won the 2016 Student Academy award and 2017 Telluride Film Festival Official Selection. John is passionate about every facet of filmmaking and takes deep pride in all of his projects, and is currently wrapping up post production on his thesis film, "Esta es tu Cuba" and his first feature film, "Summerland".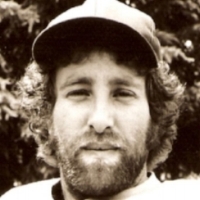 WRITER
Daniel Klein is a writer, director and producer of award winning short films and television projects. Klein has had films featured at festivals around the world and, recently, wrote the screenplay for the 2016 Student Academy Award winning short film "It's Just A Gun", directed by Brian Robau. Prior to that, Klein co-wrote, directed and produced "GARY: UNDER CRISIS" with Colin Trevorrow and Derek Connolly. Klein also wrote and directed "AB-", which premiered at the TribecaFilm Festival and is currently wrapping up post-production on the short film "Paper Beast".
CINEMATOGRAPHER
Jonathan Chou is born and raised in Southern California and went to Cal State University, Fullerton for a BA in Film Production. After graduating college, he decided to take his studies further to pursue an MFA in Cinematography at Chapman University. On his second year of film school, he shot a film titled, "It's Just a Gun" which won the 2016 Student Academy Award.
Jonathan Chou focuses on creating thoughtful imagery that serves the story. He utilizes his skills in controlling light, shadow and camera in order to fulfill that task.
EDITOR
Ramin Taheri is a graduate student from Los Angeles, CA. Ramin earned his Bachelor of Arts degree from Lake Forest College where he majored in Communications and Studio Art.
He is currently attaining his MFA in Film Production with an emphasis in editing at Chapman University, where he has edited several short films, including the 2016 Student Academy Award Winner "It's Just a Gun".
PRODUCTION DESIGNER
Kunlin Wang is a non-binary film director and production designer. Receiving their BA in Communications Studies at University of Nottingham, Wang is pursuing a MFA in Film Production, with an emphasis on Directing at Chapman University.